Beyond Sushi
New York City's leading vegan restaurant chain, reimagining plant-based food o...
Closed

Minimum order value $5.00
Menu
Dumplings (3)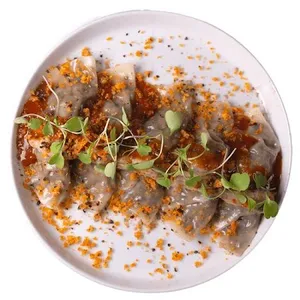 $9.00
Braised Shiitake, baked tofu, spinach, dark soy, porcini mushrooms, chili panko, dark soy dipping sauce.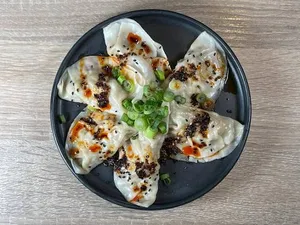 $9.00
Impossible meat, cured napa cabbage, ginger, garlic, green onions, chili oil, dark soy dipping sauce
Signature Sushi Rolls (3)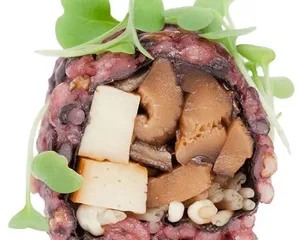 $9.00
Black rice, shiitake and enoki mushrooms, baked tofu, braised shiitake, and micro arugula. Shiitake truffle sauce.
Maki Rolls (3)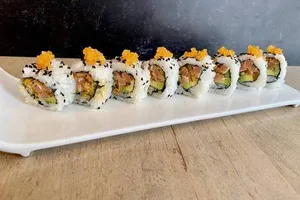 $10.00
White rice, spicy "tuna," cucumber, avocado, black sesame, orange seaweed caviar, miso glaze
Special Rolls (3)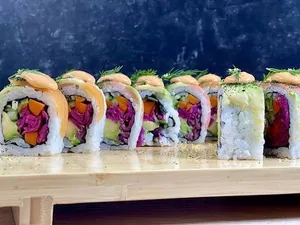 $16.00
White rice, "tuna," zalmon, gobo, cucumber, avocado, dill, hijiki, lemon zest, smoked pepper sauce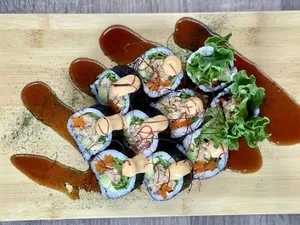 Spicy Jackfruit Crab Roll
$14.00
White rice, lettuce, spicy jackfruit crab, pickled red onions, gobo, avocado, chili strands, ponzu, toasted cayenne sauce
---