Remove Cart
This change will remove all your cart products. Do you really want to continue ?


Ananda
All of our dishes exude the aroma and flavor of a cozy Indian kitchen. Prepared fresh to order from wholesome natural ingredients.
Closed

Minimum order value $5.00
Menu
Thali (2)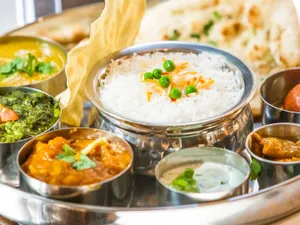 Ananda North Indian Thali
$21.99
Papadum, Palak Paneer, Chana Masala, Yellow Dal, Raita, Chapati, Basmati Rice & Dessert of the Day. Contains dairy. Vegan option available.
North Indian Curries (21)
---
Remove Item
Remove This Item?
Repeat last used customization
Remove Cart
You can only buy products for single vendor. Do you want to remove all your cart products to continue ?